Office Hours:
Monday - Sunday
7:00am - 7:00pm

"My husband was really impressed by you."

- Tami P. ~Katy
"You are killing the competition when you call when you say you will call and show up when you say you will show up. Your card has a permanent place in my personal rolodex."

- Chris B. ~Houston
We accept the following
payment types:

Financing Available
Serving Katy, TX including:
Cypress
Richmond
Jersey Village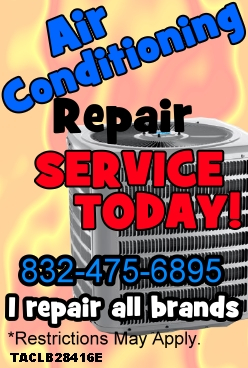 June 16, 2019
In Katy, Texas HVAC zone systems can play an important role at delivering the comfort you want in the area of a structure you spend the most time in. Example: The master bedroom suite in your home, 1/3 of your life is spent in that room on average. If it's not comfortable, that's going to feel like an...
August 20, 2018
Truth is a funny thing when it comes to sales. Sales of anything including air conditioning and heating equipment for that matter. We've all been duped by TV commercials that sell some new product with claims that more often then not turn out to be outright lies. They promise your money back, they promise...