Office Hours:
Monday - Sunday
7:00am - 7:00pm

"My husband was really impressed by you."

- Tami P. ~Katy
"You are killing the competition when you call when you say you will call and show up when you say you will show up. Your card has a permanent place in my personal rolodex."

- Chris B. ~Houston
We accept the following
payment types:

Financing Available
Serving Katy, TX including:
Cypress
Richmond
Jersey Village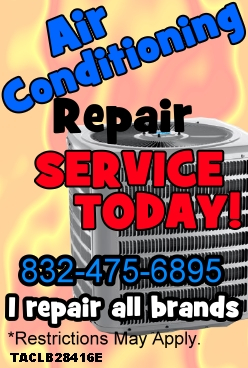 July 23, 2022
Hi welcome to the #1 Katy Texas Air Conditioning Blog. This topic can be quite confusing at times because your air conditioner works by science not by magic. The terms I use here are going to be terms that anyone should be able to understand. I remove as much technical jargon as I can to convey this...
July 8, 2022
Quote from Website contact form: Hi there... I bought a Armstrong Air A/C about a year ago from a friend. From the get-go, when the unit starts up (upon engagement) there's a loud boom. I called him (the friend) about three months ago and he installed a hard start device on it. At first, it seemed...