About Austin Air Companie, Your Trusted Katy, TX HVAC Contractor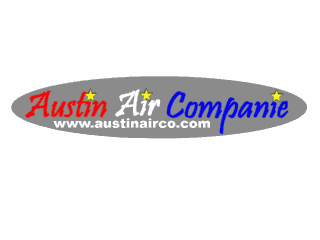 Austin Air Companie is a small HVAC service company owned and operated by Ray Austin. Austin Air Companie serves the greater Katy, Texas area and some surrounding areas. My primary company focus is the residential HVAC repair market. I also design and install new HVAC systems. I am licensed to work on HVAC systems up to 25 Tons in capacity. However, I specialize in residential HVAC systems so commercial work is not my primary focus at this time (2017). If the commercial HVAC system is set up with easy access I may consider it, call for clarification.
Personal History
Austin Air Companie is a small local family run business devoted to a high ethical standard and honesty and treating people fairly. I started in this industry in 1994 and obtained an AOS degree in HVAC/R Mechanic in April of 1996. I have been serving the Katy, Texas area since August of 1999. I am a Texas Licensed HVAC Contractor that repairs, replaces, designs and installs HVAC systems. Deal with one person.
Why would you want hassles, games and gimmicks when it comes to the comfort in your home?
Certifications as follows:
EPA universal certification in refrigerants 1995
NATE certified 2007~2012 ID: 2831980
NATE certified 2012~2017 ID: 2831980
State of Texas HVAC License TACLB28416E
*Note: NATE certifications are dual meaning certifications in repair as well as installations.
Austin Air Companie provides heating, air conditioning, and zoning services in Katy, TX and the surrounding areas.
What to Expect When Working with Austin Air Companie
Some HVAC contractors and technicians seem to think that their image is the most important part of the job. I have to disagree. When I arrive at your home to complete any service that you may schedule, generally within 90 minutes of taking your phone call personally, you won't necessarily see a spotless uniform that looks like it just came out of the dressing room. HVAC installations and AC repair services are messy work, and I'd rather get the job done right than be worrying about getting dirt or dust stain on my jeans.
I will show up in a logoed shirt, and will use equipment drop cloths when replacing systems to minimize the mess. I also haul away all trash generated during the service, as well as any old equipment. My shirt may not be white and spotless, but I'll make sure that your home is protected and that your comfort is guaranteed. In short, you will receive professional services that look the part.
In addition to repairing HVAC systems, Austin Air Companie also specializes in zone control systems. This allows you to take better control over the way in which you heat and cool your home. The key to a great zone control system is all in the design, and in this aspect, my systems are one of a kind. I am happy to work on zoned systems not installed by me for an additional charge. However, when you allow Austin Air Companie to design and install your zoned system, you can count on a great product that will be diagnosed and serviced for a regular service fee. Quality maintenance services are also available.
HVAC zone systems in Katy, TX, put the cool where you want it and none where you don't. While this sounds very simple it is a very complex operation to be able to perform these operations in all weather. Many times mistakes are made with zone system installations and these mistakes can cause system break downs during cooler weather or in some cases when a heat wave hits and all zones are calling if the duct system is not designed right the zone system can bring the AC to it's knees and performance will drop off.
Remember any AC system is only as good as the sum of it's parts. If the parts are not designed or installed properly, trouble will not be far behind.
About Austin Air Companie:
Austin Air Companie is a HVAC contractor owned company. Owned 100% by Ray Austin (no investors). I am under "no pressure" or "any obligation" to recommend, repair, service or install any particular brand or solution to the customers who choose to use my HVAC Services.
( 3rd party interests are mostly bad. They try to dictate things that are better left for you to decide on your own.)
I am a "one man" HVAC contractor serving the entire west side of a major city that likely has over 4 million people. If you want my opinion or service you must pay the service fee and schedule service. My opinion is only given in person in a 'in home visit' to your home.
Service is normally scheduled as 'on demand' service. Calls are run in the order they are received. In most cases and depending on service demand most calls are completed within a few hours of receiving the call.
832.475.6895
If you're tired of the gimmick of the month club and running around in circles maybe it's time for you to make a change. I don't mince words I call it like I see it. I've been doing this for over 20 years. I know what works and what will not. If you can't or won't accept my advice, then I can not help you.