About Austin Air Companie, Your Trusted Katy, TX HVAC Contractor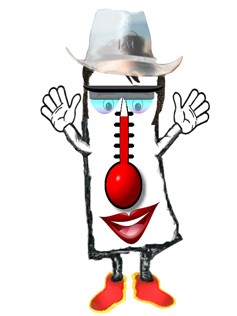 The HVAC industry is fiercely competitive, especially in an area with such extreme weather for much of the year. With so many different options available when it comes to heating and air conditioning contractors, you may wonder what sets Ray Austin at Austin Air Companie apart. The answer is really quite simple. Rather than fall back on industry awards and accolades, Austin Air Companie allows the quality of the work and the satisfaction of its customers to speak for themselves. Great businesses are not built upon, nor are they supported by, awards. Austin Air Companie has a few under its belt, but the greatest award is a satisfied customer that is impressed enough with the service they receive to spread the word and to call again when the next service is needed. That is the way this company works, and it is the customer that benefits most.
Austin Air Companie provides heating, air conditioning, and zoning services in Katy, TX and the surrounding areas.
What to Expect When Working with Austin Air Companie
Some HVAC contractors and technicians seem to think that their image is the most important part of the job. I have to disagree. When I arrive at your home to complete any service that you may schedule, generally within 90 minutes of taking your phone call personally, you won't see a spotless uniform that looks like it just came out of the dressing room. HVAC installations and services are messy work, and I'd rather get the job done right than be worrying about getting a grease stain on my jeans. I will show up in a logoed shirt, with booties to protect the condition of your floor if required, and will use equipment drop cloths when replacing systems to minimize the mess. I also haul away all trash generated during the service, as well as any old equipment. My shirt may not be white and spotless, but I'll make sure that your home is protected and that your comfort is guaranteed. In short, you will receive professional services that look the part.
In addition to servicing HVAC systems, Austin Air Companie also specializes in zone control systems. This allows you to take better control than ever before over the way in which you heat and cool your home. The key to a great zone control system is all in the design, and in this aspect, my systems are one of a kind. I am happy to work on zoned systems not installed by me for an additional charge. However, when you allow Austin Air Companie to design and install your zoned system, you can count on a great product that will be diagnosed and serviced for a regular service fee. Quality maintenance services are also available. Whatever it is that you need to live in greater comfort, you can trust me to get the job done right. For exceptional heating, air conditioning, and zoning in Katy, TX, remember to call Ray Austin at Austin Air Companie. I am more than happy to protect your comfort personally.