Air Conditioning in Katy, TX by Austin Air Companie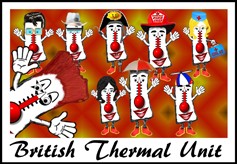 It is not a closely guarded secret that the summer season here in Texas can be long, intense, and arduous. That is why it is so necessary that you schedule your air conditioning services in Katy, TX with a 20 year experienced, licensed professional. Just contact Ray Austin at Austin Air Companie in order to do so. I am a NATE–certified HVAC contractor, and I have everything necessary to ensure that your home is cool and comfortable during the hottest time of the year. From new system installations to routine air conditioning maintenance and complex repair services, Austin Air Companie does it all. Don't let the heat of summer get the best of you this season. Schedule service with me, and know that your air conditioner will operate effectively and reliably.
Austin Air Companie provides air conditioning installation, maintenance, repair, and replacement services in Katy, TX and the surrounding areas.
Do You Need an Air Conditioning Installation in Katy, TX?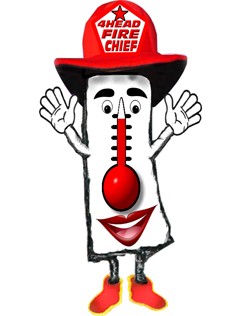 The key to getting a great performance from your air conditioner is to ensure that your system is installed by a qualified professional. It is necessary to invest in a great system, of course, but that system will fail to impress if it is not of the right size for your home, or if it is not installed with the skill and expertise that only a working HVAC contractor can offer. With the experience and knowledge needed to get the job done right, you can count on Austin Air Companie to install or replace your air conditioner properly every step of the way.
Why Use a Central Air Conditioner?
Central air conditioning is efficient, effective and the best in comfort quality. National averages suggest a 15 year equipment life span when the central air system is installed and maintained properly. How many things in your everyday life have this length of life? Factors that determine the comfort and convenience of such systems comes down to: system design, manufacturer warranty length, repair part availability and professional repair contractors for speedy repairs with minimal down time. The question isn't why... but why not?
Contact Austin Air Companie for Central Air Unit Services in Katy
When you invest in a good air conditioning system and have that system installed by a trained professional, you can expect a dependable performance from that equipment. You must also remember, though, that there is no such thing as a perfect AC. At some point you will require professional air conditioning repair services to get your system back on track. When you do, just let me know. It is imperative that your repair services are completed in a timely manner. Also, call to discuss the benefits of routine air conditioning maintenance in Katy, TX. Austin Air Companie will keep your central air units in Katy, TX running properly.
Call Now to Schedule Your AC Service in Katy, TX with a Consummate Pro
Austin Air Companie can handle any AC service in Katy, TX that you may need, so call today to get started. From new system installations to repairs and maintenance services, I do it all. Schedule service with me to see what true quality and exceptional workmanship look like.