Austin Air Companie, a Katy, TX Air Conditioning and Heating Company
Whether your air conditioning system won't start up, it is blowing warm air, or you need a new heating system to get through the cooler time of the year comfortably, you can count on Austin Air Companie to get the job done right. Owner Ray Austin is NATE–certified and specializes in residential HVAC systems, including system design, controls such as zoning, high–efficiency equipment such as variable speed blowers, 2 speed, 2 stage, and full variable speed DC systems, and more. The bottom line is that you will be comfortable throughout the year when you work with us. I stock a full truck of parts, and in most cases will have everything necessary to repair your system on–hand. Call today to work with a qualified 20 year HVAC contractor that you can trust with your comfort and the condition of your home comfort system.
Austin Air Companie provides air conditioning, heating, and zoning services in Katy, TX and the surrounding areas.
If you have lived in this area for any amount of time, you don't need me to tell you just how extreme the heat of the summer season can be. What you do need me for, though, is to install, service, and repair your air conditioning system. Why do so with Austin Air Companie? Because I do the job right, right from the start. From the installation of new air conditioning systems to replacing old models and everything in between, I take great care to guarantee the quality of my work. It doesn't matter what brand of air conditioning system you use. I service and repair brands of all kinds. I also offer a great maintenance plan, which can help you to get the most efficient and effective performance possible form your AC. Contact me to discuss the details of this plan in person. When it comes to air conditioning in Katy, TX, mine is the number to dial. (832) 475–6895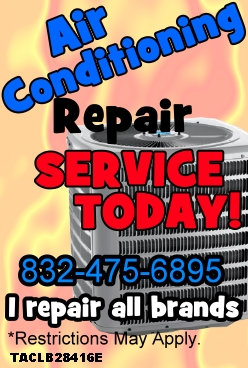 While the heat of the summer months is quite extreme, our winter season is very mild. However, this does not mean that you can afford to forgo a heating system altogether. In order to ensure that your comfort is protected all year long, a great heater is a necessity. It may not see quite as much action as your air conditioner, or be up against the same level of challenge, but it is vital nonetheless. If you need a new heater for your home, or you are concerned about your existing system for any reason at all, give me a call and I will provide you with the outstanding heating services that I know you deserve. I am happy to take your call, and I generally make it to your door within 90 minutes of receiving it. There is no cutting in line or preferential treatment when you work with me. I value my customers and their business, and everyone is treated fairly.
You don't only have one light switch in your home, do you? Of course not; you want to be able to illuminate different areas of your house at different times, and in different manners. I believe that you should be able to do the same when heating and cooling your home. That is why I am happy to offer zoning services in Katy, TX. With the use of zone controls, you can heat or cool only those areas you want to, and to the temperature you desire. Call Austin Air Companie today to learn more about how I can improve your comfort.