(video explanation included below)
You may have been told this recently by your heating service contractor or technician lately and that you need a new gas furnace because the cracks will dump dangerous carbon monoxide into the air stream of your home and poison you or anyone else who breathes the air inside your home.
However, this is only one such way carbon monoxide gets into the home. There are other ways this can happen as well… such as leaving a car running with the garage door open and the house under a negative or "suction" pressure will suck the carbon monoxide fumes into the home, once inside the home your furnace will cycle on and spread it through out. Remember CO or carbon monoxide is a colorless, odorless gas. You can only detect it with a carbon monoxide detector.
Another more complex way that carbon monoxide makes it inside the home is that a gas burning furnace is installed in a closet or some other tight sealed off room. Once the door to this closet is closed and the appliance lights the potential for carbon monoxide is real.
To understand this fully you have to understand what carbon monoxide is. Carbon Monoxide is CO, which means 1 molecule of carbon and 1 molecule of Oxygen. Gas burning furnaces do not naturally make carbon monoxide when they are working properly. When a gas furnace is working properly it makes Carbon Dioxide. What is carbon dioxide? Carbon Dioxide is CO2, which means 1 molecule of carbon and 2 molecules of oxygen.
Obviously too much carbon dioxide or carbon monoxide in your home isn't something you want. Just realize a cracked heat exchanger isn't something to play with if you indeed have one. But also realize the danger of improperly installing any gas furnace can be far worse, because you think it's safe when it is not.
To understand this further you have to realize how a gas furnace typically makes carbon monoxide. Most of the time this is due to improper combustion due to the lack of combustion air. The gas isn't fully burned because of a lack of oxygen getting to the burners of the gas furnace. When this happens CO2 (carbon dioxide) becomes CO or carbon monoxide.
These gases are measured in PPM or Parts Per Million. The higher the PPM the more deadly these gases are.
Now that you have a better understanding of what is really going on you can watch the embedded video below in which we show you what a cracked heat exchanger of a gas furnace looks like as well as how potentially hard it can be to find a crack or cracks… yes, there can be more than one crack in the heat exchanger of the gas furnace but this doesn't make the challenge any easier to find them as you will see in the video embedded below.
As you know by now, I had to take this gas furnace completely apart to find these gas heat exchanger cracks. Many times out in the field this is a "guessing game". My best guide is many times the age of the gas furnace as well as typical warranty length of the gas furnace. You only get to this point by experience. You will know how much experience I have after you read this blog post, that is the biggest difference between me and anyone you decide to compare me to in addition to the fact that I don't sell gimmicks. I think you are smarter than all that nonsense.
Did you know that some specific models of gas furnaces have warranty periods as few as 5 years? This determination based on age alone of the gas furnace can be challenging in some instances. That cheap furnace you bought 6 years ago or was installed in a recently purchased home thinking you got a "deal"… well you know better now. Most gas furnaces come with a 20 year heat exchanger warranty, so now I hope you can see the challenge.
Our heating season in the Katy, Texas and Cypress, Texas areas is rather short at typically 2 months or less. Most people don't think about their gas furnace unless it's cold out and there is no heat in the home. If your gas furnace is giving you concern you should schedule a safety furnace check by a licensed HVAC contractor and then make any necessary improvements to keep you nice and toasty as well as safe.
If your gas furnace is an older type and has a pilot light there is good reason to replace this type of gas pilot furnace. This type of furnace hasn't been made in over 20 years. A pilot light furnace has far fewer safety devices than those made today. You can also reduce your fuel bill by 20% or more depending on the type of furnace you choose. Remember just choosing by brand name alone will not do much for you. Manufacturer's make many different models with different warranty periods for different models.
For the best experience possible use a professional when making serious decisions. The gas furnace you choose to replace can also have a direct impact on the efficiency of your air conditioner. In Katy, Texas it's best to have the most efficient air conditioner possible and your gas furnace can and will decide this for you. This is what makes the replacement of your gas furnace so important. Please, even if you don't choose me… choose your comfort provider wisely.
For the best efficiency and comfort available with the least amount of worry choose a professional like Austin Air Companie. I have dedicated my life to your home comfort.
Thank you for visiting with me today. When was the last time you said "mmm, mmm, mmm, mmm, mmm… Toasty!"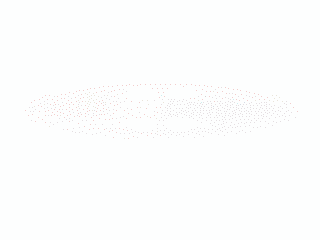 About the author of this blog:
My name is Ray Austin. I am the owner and operator of Austin Air Companie serving Katy, Texas | Cypress, Texas and some surrounding areas. I am a Texas Licensed HVAC Contractor with over 20 years experience in Air Conditioning and Heating Systems. I hold an AOS degree in HVAC/R, EPA universally certified to handle any refrigerant and NATE certified in HVAC installations and repairs.
Austin Air Companie
832.475.6895
"Your home comfort from A to Z"
Air Conditioning | Controls | Heating | Zoning
For more information you can always visit me on my main website @
www.austinairco.com
Better Stuff. Done Right. On Time. Guaranteed.